Mr. Wang Jinzhen, Commissioner General of the 2019 Horticultural Expo and Vice Chairman of China Council for the Promotion of International Trade (CCPIT) met with an Indian delegation headed by Nazeer Ahmed, Commissioner General of India's Section of the Expo and Chairman of the Agri-Horticultural Society of India. Ideas pertaining to India's participation in the Expo were shared during the meeting.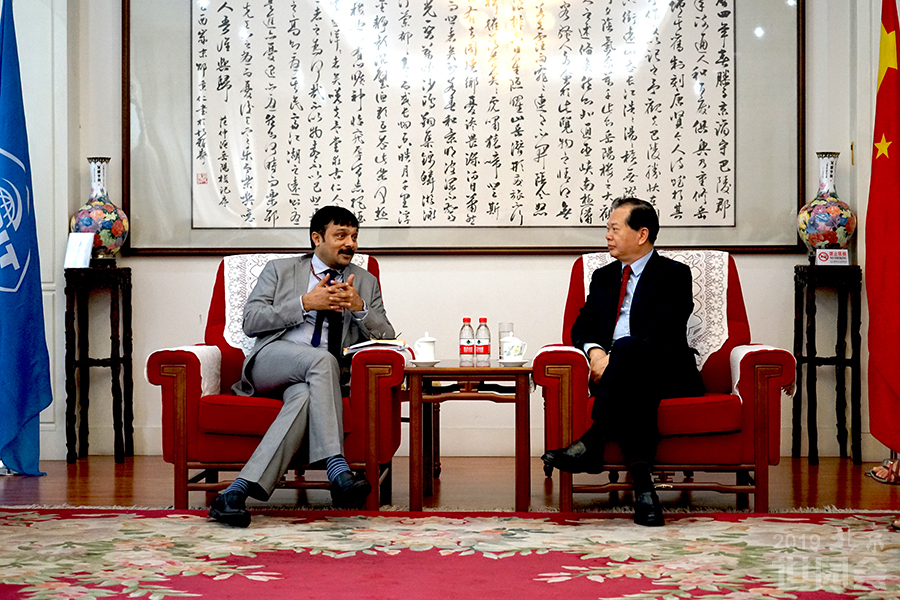 Mr. Wang welcomed the Indian delegation and expressed his gratitude for India for being one of the first to confirm their participation in the Expo. He went on to brief him on the progress of the Expo. Mr. Wang said that the 2019 Horticultural Expo is yet another major international event after the 2010 Shanghai World Expo, and will set a stage for horticultural presentation, economic and trade cooperation, exchanges among different people, and the promotion of tourism for countries around the world. He hoped that India could finish the planning of the exhibition area and the development of the theme as soon as possible, so that India can become the first to sign a participation contract. He added that China will provide India with full support in terms of services and facilitation.
Mr. Ahmed said that the Indian Government highly values its participation in the Expo, and will complete its exhibition planning as early as possible, so that his country can sign the participation contract. He added that India will build a high-quality exhibition area by taking advantage of a wide variety of flowers, fruits and other horticultural resources, in order to fully demonstrate India's great horticultural achievements and the country's distinctive culture. India also hopes that the country's participation in the Expo can strengthen the cooperation with China, and that such cooperation can boost world horticulture development.
Shu Huan, Deputy Director-General of CCPIT Department of Trade and Investment Promotion, Wang Chuncheng, Deputy Director-General of Beijing International Horticultural Exhibition Coordination Bureaus (BIHECB),and Shri B.Wilson Babu,Commercial Counselor of the Embassy to China, were among those present during the meeting.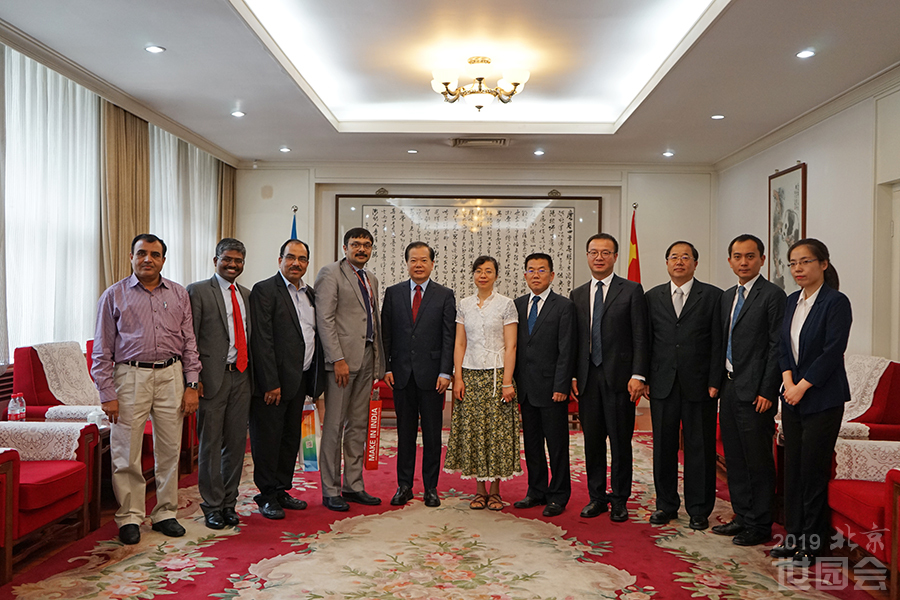 http://images.china.cn/site1000/2017-07/05/77f31d99-ae86-436c-b882-c83a22b1d41c.jpg