Astana Expo 2017 rounded off with a closing ceremony on September 10, 2017.
2017-09-13
Astana Expo 2017 rounded off with a closing ceremony on September 10, 2017. The Beijing International Horticultural Exhibition Coordination Bureau (BIHECB) selected Two Lions in a Fight and Songs in Mountain Life to join as a representative of Beijing during the closing ceremony. As usual, the Chinese artists will promote China as the host of the next expo.
The City of the Future is the theme of the closing ceremony, which presents the latest green technologies, the Expo's best exhibits and the lifestyles of the people in the future, demonstrating how the Expo influences the development of humanity in the future and how its R&D achievement contributes to the betterment of the world.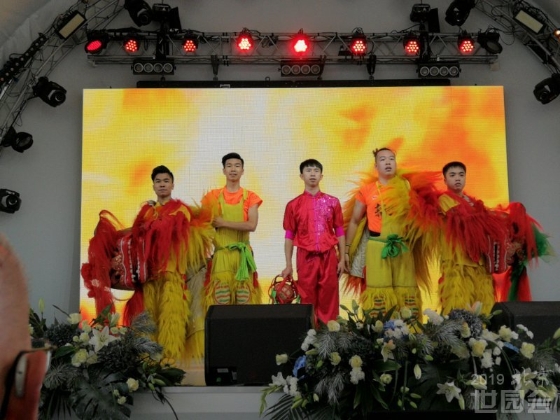 At the closing ceremony, the Chinese artist team performed Two Lions in a Fight, a traditional Chinese lion dance show, and Songs in Mountain Life, an ancient Chinese musical instrument, and the Tai Ji show. The lion dance team, Beijing Sport University's Dragon & Lion Team, is a highly skilled and awarding-winning group that has won 3 world championships, 8 Asian championships, and many national championships. On behalf of China, it has visited more than 30 countries, including Norway, the Netherlands, America, the United Arab Emirates, and Saudi Arabia. Songs in Mountain Life, a traditional Chinese musical instrument and the Tai Ji show demonstrates the beauty of the harmony between humanity and nature, and between individuals and the richness of Chinese culture.
The performance, which was well-received by the audience, won praises from the representatives of national pavilions from different countries and the approval by Mr. Wang Jinzhen, Vice Chairman of China Council for the Promotion of International Trade (CCPIT). The artists put on an excellent show that was rich in Chinese national cultural elements. This is also a warm invitation to the world to join the Beijing Expo 2019, allowing China and the world to better understand each other.