Many people tend to think that Red tourism can be a little boring. But this is not necessarily the case. Many Red tourism destinations not only reflect the memories of moving stories from revolutionary years, but also boast spectacular natural scenery. On breezy and cool days, we can set out to such sites for the Red memories and beautiful natural environment we can find there.
The Yudu Mountain Natural Scenic Zone is located 10 kilometers from downtown Yanqing. This is a mountainous, largely unpopulated area. Its scenic environment is beautiful and serene. This well preserved green world is one of the best places for people to escape the daily routines of modern life.
Armed struggles against Japanese aggressors during World War II left the country with stories of heroic and moving deeds. Without indomitable resistance against such enemies, eternal peace could never have been achieved.
Because of its geographical and strategic position, Yudu Mountain was where the Headquarters of the Northern Beiping (present-day Beijing) Anti-Japanese Aggression Military Subarea was located. Under the Party's leadership, the army and the people waged wars against enemies. There were many instances of heroism during fights in this region.
Each year, a great many people come here to cherish the memory of our revolutionary martyrs for their outstanding contributions and bravery. This is an ideal place to inspire respect for martyrs and patriotism.
Their battles and struggles are all well documented. The revolutionary martyrs faced death unflinchingly and their families offered all they had to help in the war effort.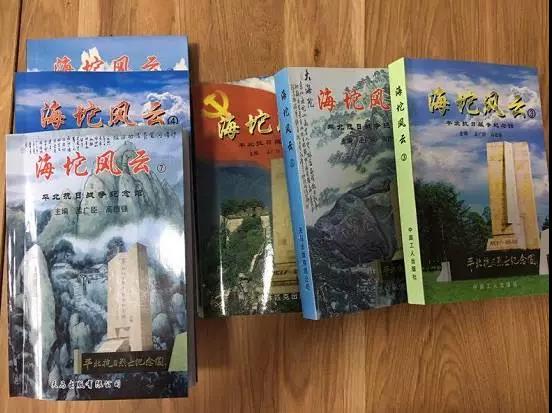 It has been more than 70 years since the war ended. However, heroic deeds are forever in the minds of local people.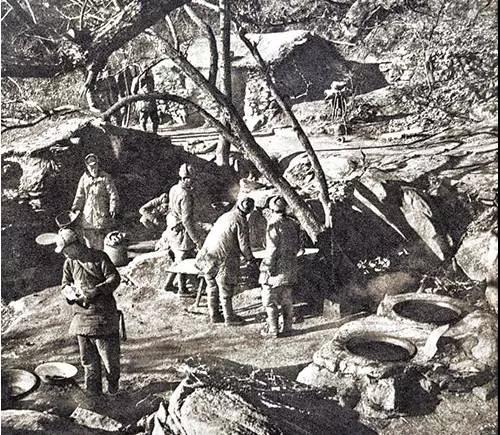 The Northern Beiping area is an important chapter in the Chinese People's Anti-Japanese War.
In the peace we enjoy today, we should never forget our vision and history and should strive to achieve our Chinese Dream.
Yudu Mountain is home to not only memories of revolutionary days, but also to spectacular natural scenes which people can indulge themselves in. The creeks at the foot of Yudu Mountain flow year round and don't freeze during winter.

The round worn pebbles in the creeks, flowers blossoming in the spring, summer and autumn, green mountains, limpid waters, bird songs and fragrant flowers combine to create a valley paradise that is quiet and soothing.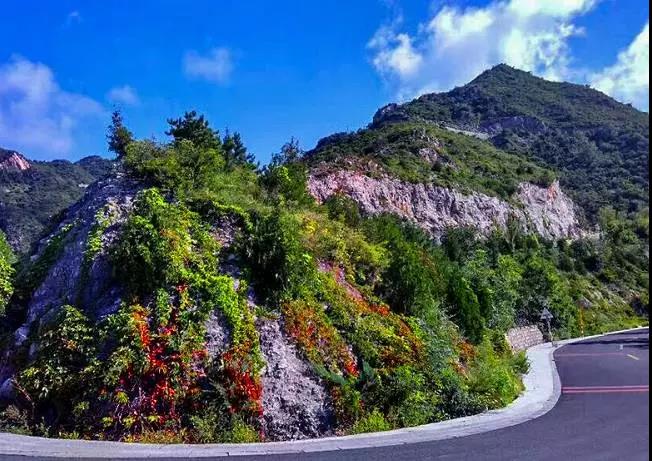 A 20-meter tall old pine tree, known as the Greeting Pine, is found near the mountain top. It measures about one meter across. On the south side of the mountain, there is another old pine tree, known as the Farewell Pine, which extends itself from the mountainside.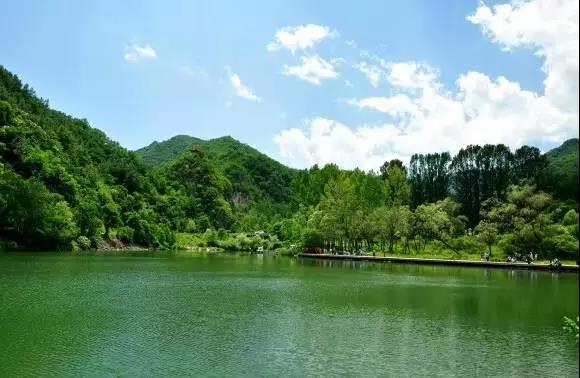 The beauty of Yudu Mountain lies in its mountain, rocks, forests, springs, waterfalls, flowers and grasses, all of which exist in a serene, wild and quiet environment. This is a marvelous natural beauty.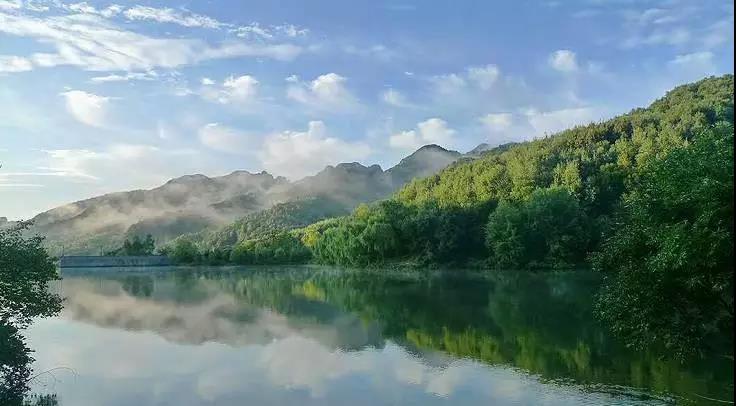 Red tourism can be unique and exciting. Both natural beauty and cultural traditions can be found here. Such trips allow us to enjoy the natural landscape and reflect on history, thinking about where we are from.
http://images.china.cn/site1000/2017-09/15/c03fd54abb761b25a2e15f.jpg