On April 26, exactly two years away from the 2019 Beijing Expo, hosted the "Taking a Closer Look at Flowers at BIHE" exhibition series in Badaling International Grape Exhibition Garden.
2017-09-07
Interesting Interactions and Warming Festival

Many interactions were held in the indoor exhibition. The interactions were in two cycles. The first cycle was from April 26 to May 6 on each Saturday and Sunday, under the theme of "Flowers and youth", and the second cycle was from May 13 to June 3, under the theme of "Horticulture makes a better life – DIY pot culture". The interactions mainly consisted of on-site training and attracted many visitors. In addition, there were children's day special activities such as "succulent dish by young designers" and pressed flower making.
Flowers and Horticulture at Home and Abroad
The core area of the outdoor exhibition covered about 3,500 square meters. It mainly exhibited 1,200 kinds of test flowers, involving four to five companies that demonstrated their cold-resistant plants. The exhibits consisted of flowers for the most part, with containers and small plants as well.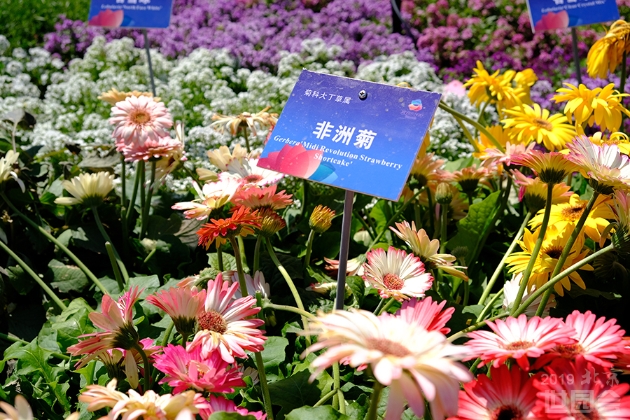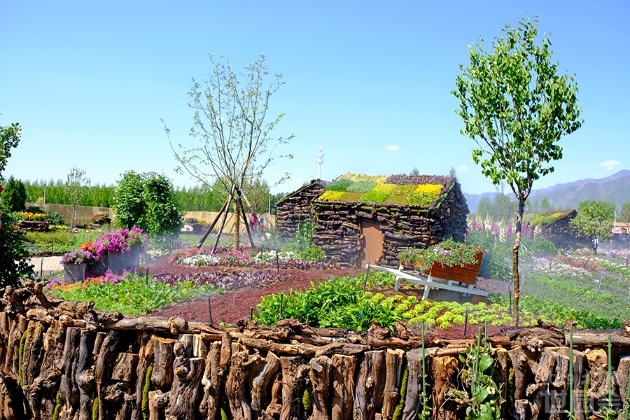 Professional Companies Help Build Creative Park
To gather strength from the city and wisdom from the country, the Beijing International Horticultural Exposition Coordination Bureau organized a Creative Park Design Competition in 2016. Professionals in the industry and university and college teachers and students supported and participated in the competition. This year's outdoor exhibition opened a delicate garden area where 19 horticulture companies were invited to build 12 small exhibition gardens, each taking up 100 square meters. Eight of the gardens were selected from the award-winning design in the Creative Park Design Competition, and they transformed designers' ideas into real gardens.
Topiary and Flower Vehicles Leading the Way
The outdoor exhibition included a set of 3D flowerbeds with the 2016 BIHE mascots "small bud" and "small flower" as the themes in the north gate of the International Grape Exhibition Garden. There were two moving flower vehicles around the science museum under the theme of "Belt and Road". There were various flowerbeds and flower lands set on both sides of the tourist line.
This event was supported by the China Flower Association and the China Council for the Promotion of International Trade and organized jointly by Beijing Florascape Co., Ltd., Beijing Green Garden Co., Ltd., the Yanqing District Office for Preparation of Beijing International Horticultural Exposition, and Badaling International Grape Exhibition Garden.